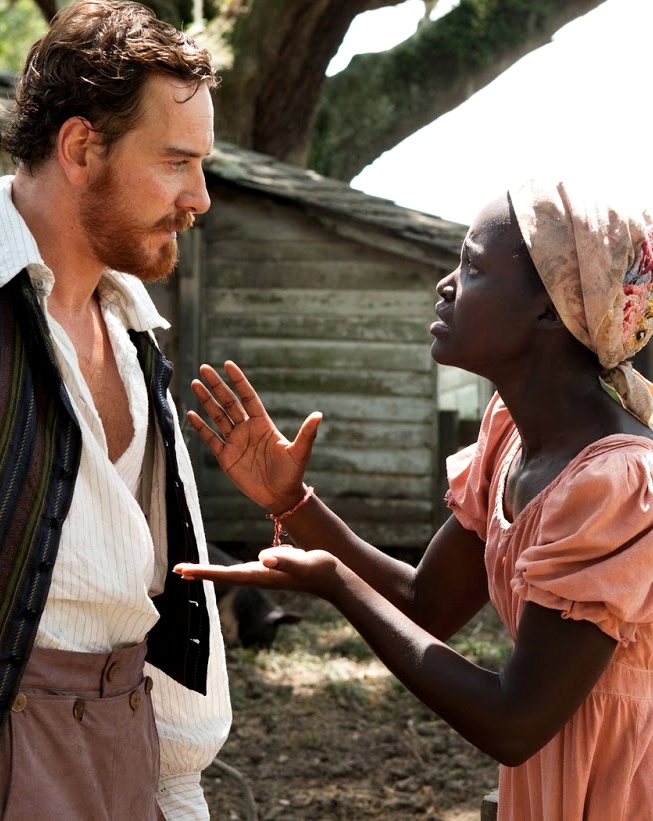 Written by : I. Ella Noor
Happy Wednesday everyone! If you haven't seen 12 Years a Slave yet, consider it your homework assignment for the week. Whether you watch it to immerse yourself in some American history or for the heart-touching story of a black man's kidnapping into slavery, there's one character who will undoubtedly captivate you. Lupita Nyong'o, the radiant woman whom this post is about, plays Patsey, a 23 year old slave who becomes subject to her master's disgusting commands. Patsey endures whipping, sexual misconduct, and some of the worst forms of degradation by her master and remains in the hearts of the audience long after the ending credits. Lupita's performance as Patsey was so commendable that it earned her an Academy Award for Best Supporting Actress! This breakout film has earned her more than just a few awards (about 30 in fact); the spotlight is on this brown-beauty all over Hollywood and here at Cinnamon Spirit.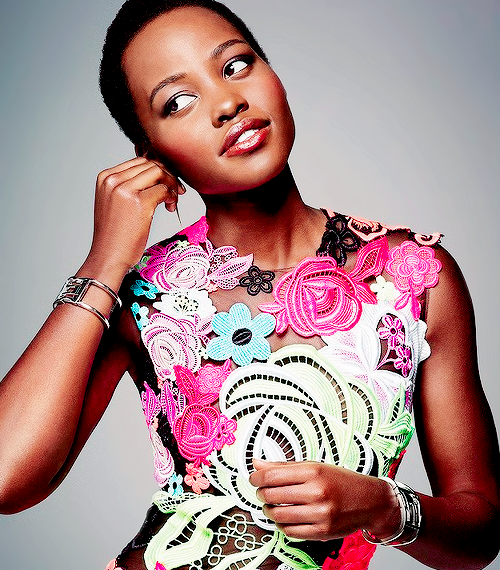 Lupita Nyong'o (now 30 years old) graduated Yale Drama School only after playing Patsey in 12 Years a Slave. She was cast three weeks before graduation and insists she had "imposter's syndrome" until she actually landed in Louisiana. She and her parents are of Kenyan descent although she was born in Mexico City, Mexico in 1983.  At the time of Lupita's birth, her parents were politically exiled and unable to return to Kenya. Therefore, her parents paved their own way – her mother became a leader of the Africa Cancer Foundation! Before Yale, she attended Hampshire College in Amherst, Massachusetts and earned her bachelors degree in film in 2003.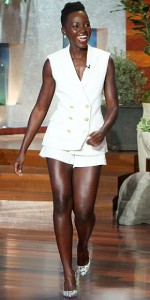 In an interview with Ellen Degeneres (2/21/14) Lupita enters wearing a fabulous minimalist, all white double breasted vest and shorts outfit and subtle earrings. She is immediately greeted by the host and the audience; and her humble personality shines right on through. She says she had never even seen her face on The New Yorker or any other of the numerous magazines she's been featured in. Lupita is thrilled to be kick starting her acting career as she looks forward to the Oscar Awards coming up.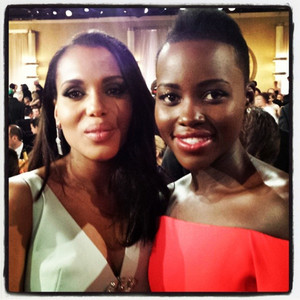 Some fun facts about Lupita Nyong'o:
1. She loves Scandal – Lupita even says that some of her style is copied from fellow dark-skinned darling, Kerry Washington.
2. She wanted to be an actress after watching Stephen Spielberg's The Color Purple.
3. She once had a horrible braiding experience in New York – therefore she learned how to do it herself. She can cornrow, box braid, and more!
Below is a photo of Lupita Nyong is in a stunning gown by Gucci at the annual SAG Awards (1/18). Her eye make-up speaks for itself. I am personally obsessed with the gold and blue making her features pop.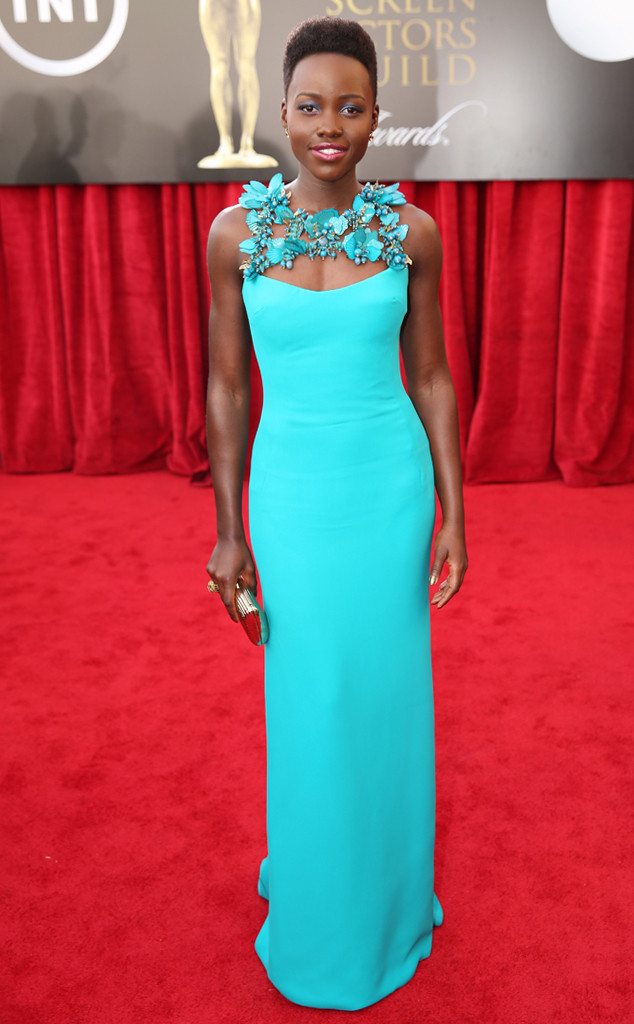 Get the look for less!