Prologue:
Never in a million years did I think I was going to enjoy teaching/coaching of any kind until a few years ago.
My younger son was in third grade and trying out for the travel basketball team in our town that was know to have  a very strong basketball following. We were there on time and as the tryouts proceeded, I sat by the bleachers, cringing as he under performed. The kid was neither fast nor accurate. After a grueling two hours, we knew he was not going to be picked.
Prior to this, I'd thought he was going to do well. He had a passion for the game and would shoot hoops every spare moment he had. That was not enough for today's competition. He could have used an adult to have trained him. A personal coach. He needed to be taught the fundamentals of the game and ball handling. Since his father was not around to do this, I decided I had to play a bigger part in making it happen. The boy loved the game and I wanted to make sure he had all the help he could get to make it to Travel the next year.
The Story:
I signed up to coach the under 9  or U9 basketball Rec league for our city. I had no prior coaching experience and did not know the rules of the game, as it was played in America. The last time I'd played basketball was as a sophomore at a boarding school in India. The rules I remembered were different and the terms were completely new to me.
To compensate for the above, I asked the City to provide me with an assistant coach who knew the game well. The city was only too willing to accept as during that time, it was difficult to find parents who were willing to coach.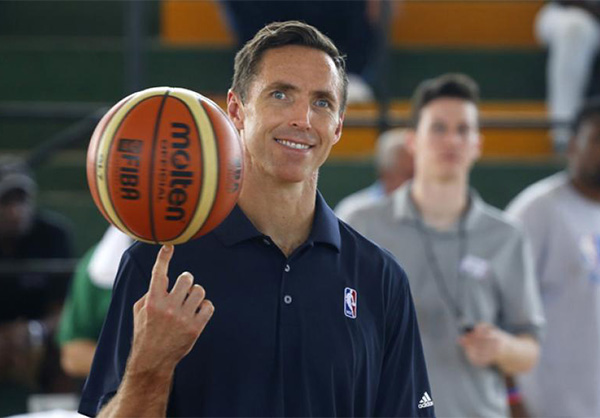 Next, I bought myself a whistle, a whiteboard and a series of Steve Nash videos. The videos helped me with planning out practice and drills. I read about the psych of a male third grader and realized they had to be kept very busy. Their attention span directly correlated to their interest and understanding of an activity. That meant I had to prepare for every minute of practice so our time was beneficial to everyone involved.
The Plan: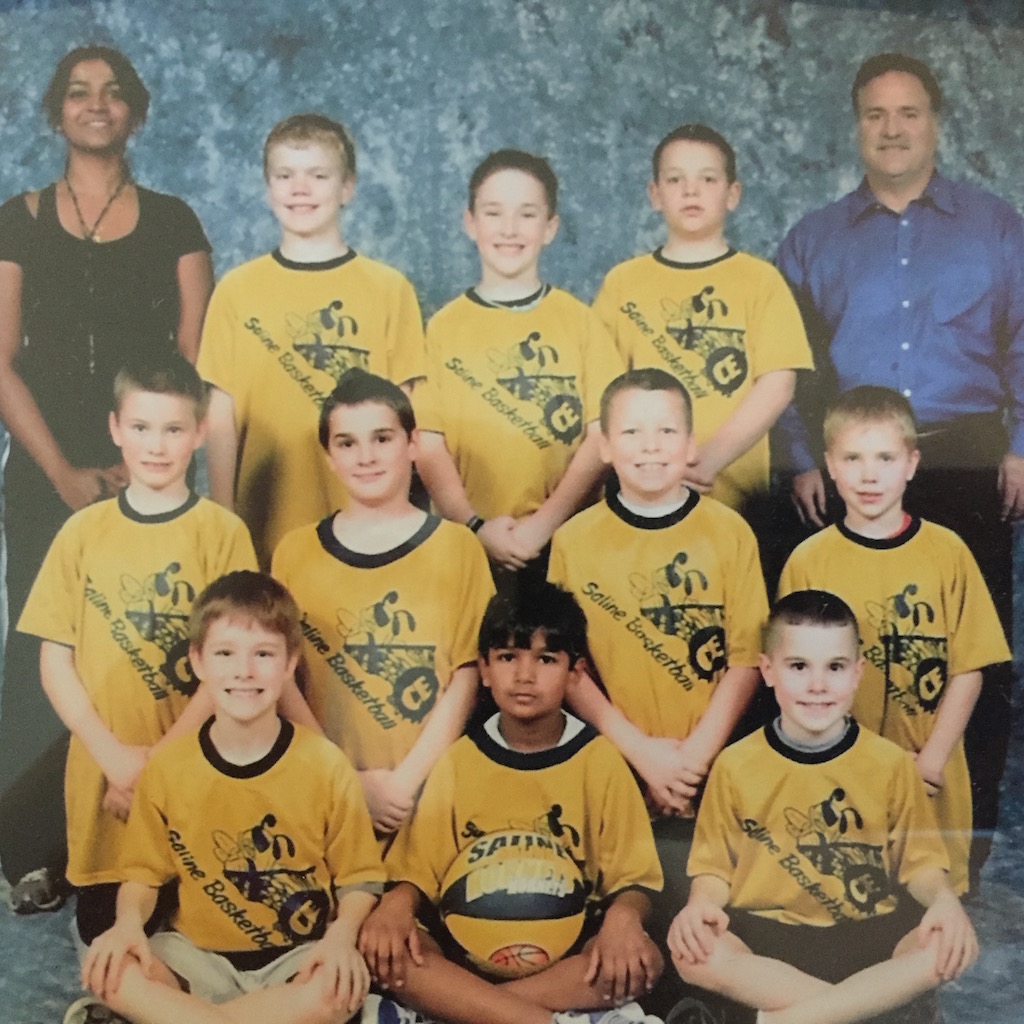 The first day of practice, I was nervous to talk to this group of white kids and parents. Am pretty sure they came thinking 1. That I was a guy because my name probably did not give them a good indication  and 2. That I knew the game well. Both of which was not right. I was however, straight with them. Their kid was going to be coached by a Sri Lankan, American who hadn't played the game in over twenty years BUT I had a plan to execute and excel. Parents were going to have a part in it if their child learning the game was important to them. The boys were going to be challenged and have equal game time, no matter how badly they performed.
Sprint and Retro:
We had practice twice a week and games every Saturday. Practice involved drills and plays with suicides for mis-behavior. They were kept busy and worked hard during the hour and a half. That was essentially our sprint plan. Five minutes before pickup, we would talk about what went well and what didn't. Each kid got 30 seconds to talk or touch base with me later. They loved it. I told them they would grow up and do this when they got a real-world job and they all got a kick from it.
When a kid missed practice, I would send them drill instructions to practice in their garage. Parents were surprised we were taking it this seriously.
Execution:
None of us expected to win every game but we did. We won all but one game that season with a record setting final game of the season. Not only did they have to reset the score board to 0-0 because we were leading by 30, I am proud to say that every player on the team made at least two baskets. It was the most exhilarating moment of my life to see the satisfaction in both the children and the parents.
Gauge Results:
It warmed my heart to see the mutual respect and excitement that grew within team, coaches and parents during those twelve weeks of games.
That Fall, when my son tried out for fourth grade travel, he blazed through. He made the team and that meant I could no longer coach Rec. I did however discover that I found great satisfaction in empowering others and that with a dedicated execution plan, we end up having surprisingly sweet outcomes.