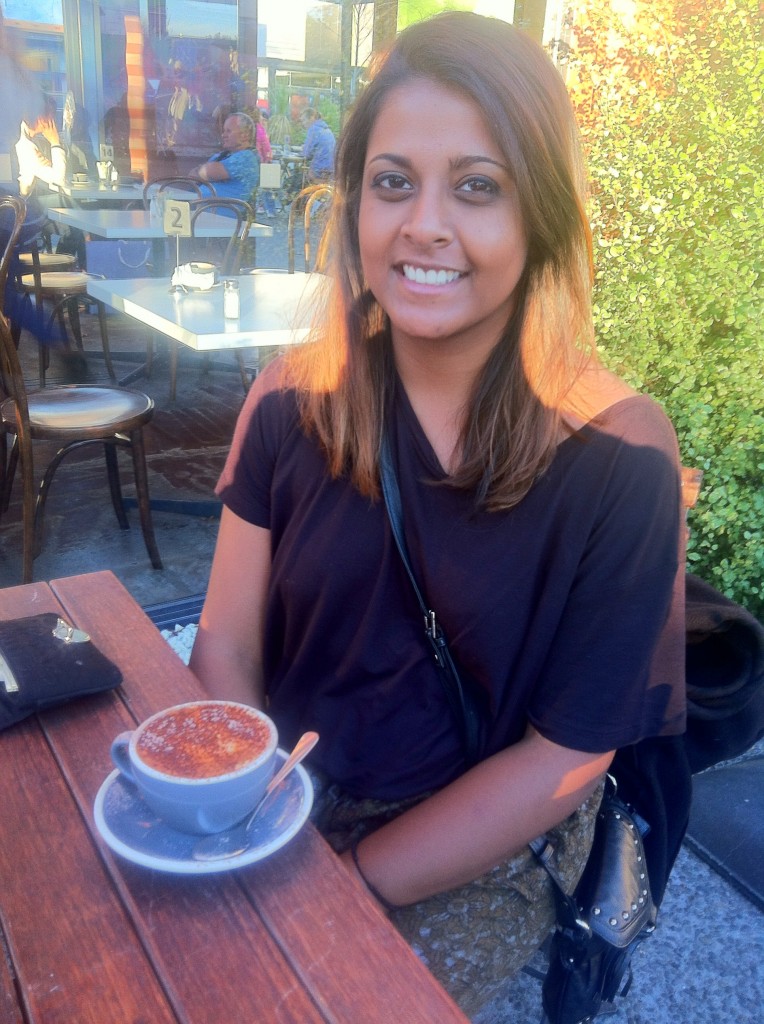 Name: Ishra Ella Noor, "Ella"
Age: 21 years
Heritage: Indian
Occupation: Full time student studying Environmental Geoscience and Political Science at Purdue University and Barista at Starbucks
Why did you decide to join the Cinnamon Spirit team? Cinnamon Spirit finally highlights a beautiful asset that I've known exists my whole life – dark skin. As soon as I heard about this initiative I just knew I had to be a part of it.
How would you like to help Cinnamon Spirit?
I'll be routinely posting tips and tricks for beauty, fashion, recipes, and tailoring them specifically to highlight the beauty of dark-skinned women. After all, the fact that we can actually pull off mustard-yellow is a feat on its own.
 Who are some of your style icons? In terms of fashion, I have to say I'm a huge fan of Giuliana Rancic. I love how classy she is but still has a razor sharp edge to her style, and a killer smile to sport around with that dark golden skin matches every outfit.
Plans for the future? "I really want to help people. I'd love to incorporate what I've been studying in college to do this. I would love to pursue Natural Disaster Recovery or Hazard Mitigation. I'd also be really excited to have my own art gallery one day!"
Welcome aboard, Ella! We're glad to have you here at Cinnamon Spirit!